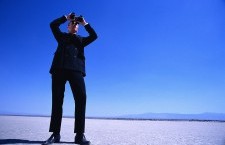 Looking for a professional writer? I can deliver that eyeball-grabbing copy or write whatever you need–brochures, magazine articles, blog posts, ebooks, case studies and more.
If you want to learn more about me, who I've written for and what I've done, feel free to cruise the site or use the links below.
To cut to the chase and find out what I can do for you, please email me at daraholland@live.com or call/text me at (949) 939-1523. If I don't respond immediately, I'll get back to you within 24 hours.
Clients:
ASICS America Corporation
Cavaliere Design
China Cables Direct
Christine C. Weiner, Esq.
Community Marketing Associates
Digital Print & Offset
DunnRite Painting, Inc.
Executive Agent Magazine
Fireworx Digital
First American Corporation
Grove Graphix
Healing Arts Web Design
Hill Holliday
James Publishing
Jonathon Aslay
KBS Realty Advisors
Merit Integrated Logistics
Mobilitie, LLC
Nexio Law Firm
ProGrowth, LLC
RealtyMogul.com
SoCal Eye
Spreebird Deals (now Local Corporation)
Tangible Investments, LLC
Total Light Control
VeracityColab
Villa Park Landscape
Vision Village